ZAM joins forces with the best resource for FFXIV fans ahead of A Realm Reborn

Excitement for Final Fantasy XIV: A Realm Reborn is hitting a fever pitch as it nears release on August 27.
ZAM has united with XIVDB to ensure that Final Fantasy fans have all the tools, stats and resources they need at their fingertips ready for launch.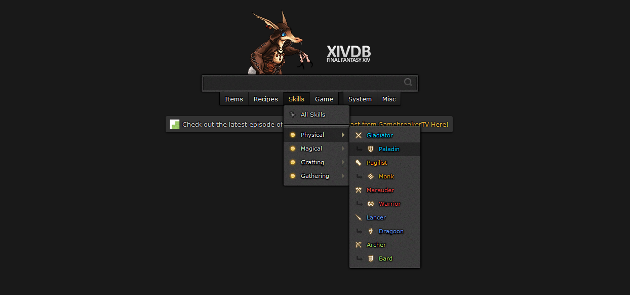 From a comprehensive list of in-game items to a quick reference guide to all the skills available for each primary and secondary class, XIVDB is undoubtedly the best site around for the FFXIV community.
We are very proud to welcome XIVDB into the ZAM family as it lives up to the fantastic service provided by sites such as Wowhead and LolKing. As you journey into Eorzea be assured that we have all you need to support your adventures.
In addition to XIVDB, you can also use the incredible combat log parser via FFXIV-APP. With the app you will have all the hidden stats in the game unveiled through your chatlog. You can also use Google translate through the app to make sure there are no language boundaries between you and your party. There is even a custom PluginSDK to allow you to create and distribute your own add-ons!
ZAM has always been dedicated to providing the best experience for gamers and we are very pleased to continue that service with XIVDB. Make sure to head over to the site and see for yourself.