This is an entry in ZAM's 2010 FFXIV Pumpkin Carving Contest.
Entry #: 004
In-game name: Yoakemi Kuroki
Server: Wutai
Country: United States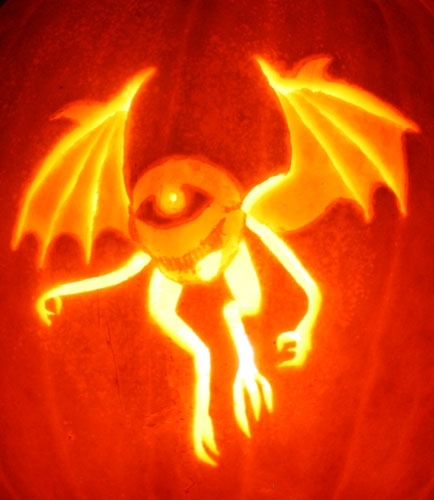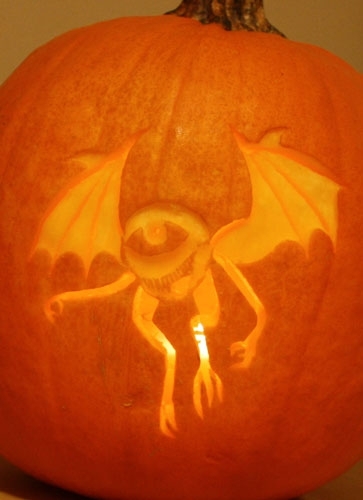 Pikko: The ahrimans in XIV are truly frightening and this pumpkin does a great job of displaying one with a carving!
This page last modified 2010-11-01 20:52:59.