FFXIV lead says sorry to NA and EU players after difficult weekend

For many Final Fantasy XIV: A Realm Reborn players in North America and Europe, it has been a trying weekend.
With anticipation for FFXIV running white hot, many fans ordered early to get the chance to jump into Early Access before the game's full launch tomorrow, August 27.
When players did get in-game, reports were overwhelmingly positive, but a number of error messages spelled doom for play time over the weekend. Error 90000 and 3102 both reappeared from Beta Phase 4 and multiple emergency maintenance downtimes did little to improve the disconnects and inability to get in.
Many players could not progress with their characters as they would hit an impasse in class and story quests when part of the chain needed an instance, as the instance servers took a particularly brutal bashing.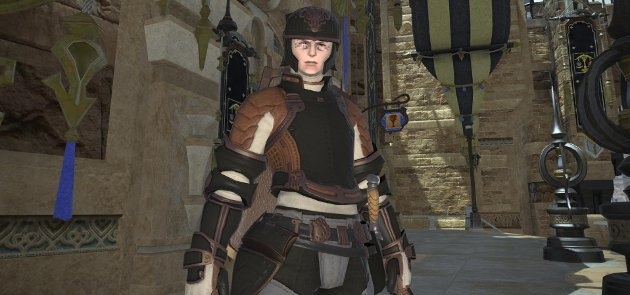 With many gamers frustrated, Naoki Yoshida, director and producer on FFXIV responded on the official forums:
"On behalf of the FINAL FANTASY XIV: A Realm Reborn Development Team, I would like to extend my deepest apologies to those Early Access participants who have had difficulty using the NA/EU data centers.

In response to a variety of issues, we have conducted emergency maintenance several times over the past few days. The first instance, which was conducted six hours following the beginning of early access, was for the purpose of addressing the errors 90000 and 3000, which were first discovered during phase 4 of the beta test.

Our server team then began taking measures to improve the performance of the lobby and duty finder servers. The subsequent emergency maintenance was necessary to implement their changes.

This maintenance proceeded as planned, and afterwards we verified that the stability of instanced battles and the duty finder was much improved. However, we then discovered that certain lobby servers had been improperly configured, and we were forced to conduct another brief maintenance to resolve this issue.

Although we have successfully addressed a number of serious issues in the past several days, we have nevertheless decided to implement login restrictions for the time being due to the extremely heavy load being placed upon the servers. In this way, we can ensure that the maximum number of players can play the game without risking a sever crash. I know no one wants to wait to log in, but I hope you all understand why we believe this precaution is necessary.

Once again, I would like to sincerely apologize to all our players who have been unable to enjoy Early Access due to the tremendous congestion, the ensuing issues, and the frequent maintenance.

Everyone on the development and operations teams is dedicated to providing the best possible experience for our customers, and we will continue to do our utmost to resolve the remaining and any future issues."
Currently, access to the game and the experience of players within it at time of writing is very smooth, but being at a time when most of North America is either asleep or at work/school it wil be later today and, of course, official launch that will be the acid test to the servers.
Though the game itself is enjoyable, Square Enix has a large task on its hands to salve the annoyance of fans and control the negative publicity to those who were considering trying out ARR.
Some players are logging in and leaving their characters in-game indefinitely to ensure they are in their chosen world before server limits start crunching against player demand today. Remarkably—though players are used to the fact in Final Fantasy online games—there is no kick from FFXIV for being idle, which cannot help server load at all.
With so many reporting an enjoyable experience when actually playing, hopefully Yoshi-P and Square Enix can rectify the obvious server issues to ensure their promising game can be up and running for all.
While you play in Eorzea, make sure to check out our FFXIV forums, the XIVwiki and XIVDB for the great community and all the resources you need on your adventures.
Scott "Jarimor" Hawkes, Editor in Chief
Follow me on Twitter @Jarimor