Yoshida responds to error 90000 and 3102 concerns from Beta Phase 4

The two most feared numbers to strike Eorzea in recent days were 90000 and 3102. Fans flocked to social media to express their brow-furrowing displeasure after being disconnected from Final Fantasy XIV: A Realm Reborn's final beta phase.
Due to the intense anticipation for the game, tens of thousands of posts concerning the matter slammed the beta forum. Nerves have been a little ragged among some in the community as FFXIV fans fretted over whether they would run into the same problems in Early Access and at game's launch.
Never fear, Yoshi-P has posted on the official forums and spells shall be flung and Chocobos mounted with nary a problem—fingers crossed.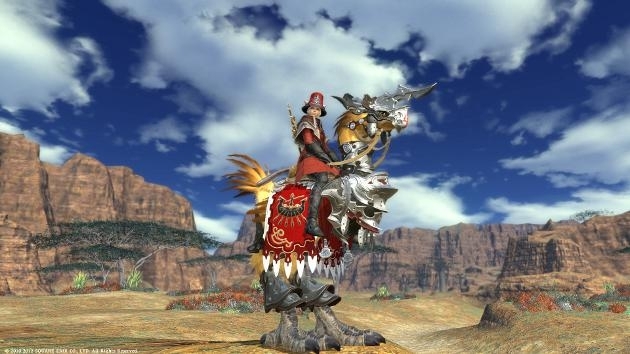 As stated by Yoshida-san, the issues that were caused on the game's back-end have been solved:
"Regarding the Error 90000 Issue
We apologize for the delay in getting all of you an update on the Error 90000 issue.

We have made adjustments to the database server on the backend and the issue has been addressed.

For those who were unable to participate in the Beta Test due to this issue, we deeply apologize for the inconvenience. We ask for your continued support in Early Access and the official launch of the service.

Regarding the Error 3102 Issue
Again, we would like to apologize for our delay with the update on Error 3201 issue.

The issue has been resolved after the maintenance that was performed during the Beta Test and we have confirmed that the issue has been fully addressed.

We have corrected the character data for all the characters that were affected by this error, and you'll be able to participate in both Early Access and the official service without any problem.

Once again, for those who were affected by this issue, we deeply apologize for the inconvenience and ask for your support in both Early Access and the official launch of the service."
So worry not, those pesky error codes should not bother you one whit when FFXIV:ARR launches shortly—other than the usual craziness one expects with a major MMO launch, of course.
Be sure that we will report on Early Access and launch with the crazed fervor of a pack of wolves here at ZAM and be sure to go to XIVDB for all of the resources you could shake a moogle at.
EDITOR'S NOTE: The shaking of moogles is severely frowned upon.
Scott "Jarimor" Hawkes, Editor in Chief
Follow me on Twitter @Jarimor