The much-debated topic of Summoner Egi Size is being rationally discussed (gasp!) on the
beta forums.

So they are requesting Egis to be more like this: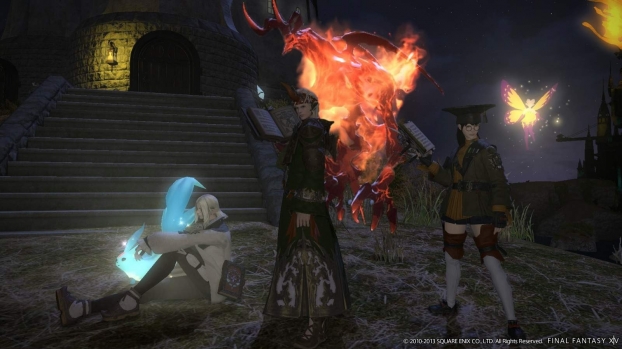 Thoughts?
There was also a poll on the subject: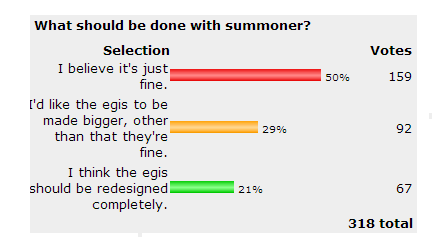 This thread was also posted in the Japanese forums and it seems (from the rough Google Translate) that they disagree. It seems that it's a very American ideal that only Large things can be powerful, and that Japanese players don't equate size to power.
Unofficial Zam Poll (
ninja Wint edit
)
Question text
---
Egis are all right by me.:
26

(63.4%)

I can't see the Egis they're so small.:
12

(29.3%)

Redesign them from the ground up!:
3

(7.3%)

Total:
41
Edited, Jul 12th 2013 10:47am by Wint