Sorry must've missed this Blog Post earlier...
http://na.finalfantasyxiv.com/blog/post/318
Quote:
They Say It's Your Birthday
May 01, 2013
Hey all!
Fernehalwes back again for a special bed-time post.
It's May 1st, and you all know what that means!
.
.
.
.
.
.
.
May Day─an ancient pagan holiday on which raucous celebrations are held.
Thanks Wikipedia!
Happy May Day! Talk to you all again soon!
Fernehalwes
Wait... I'm forgetting something, aren't I...
OH YEAH!
Walpurgis Night─the German bonfire festival celebrating the canonization of Saint Walpurga!
Thanks Wikipe─ OH YEAH!
It's ALSO Yoshi-P's birthday!
Our fearless producer turned the big 4-0 today, and has been celebrating his birthday week in style. Here's a pic taken after the Niconico Chokaigi 2 event...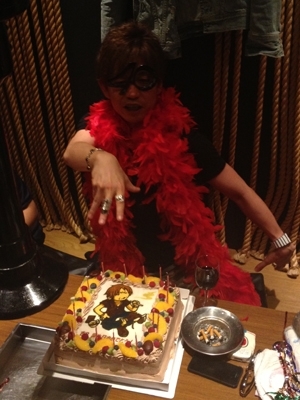 And here is the veritable cornucopia of gifts he received from the community team...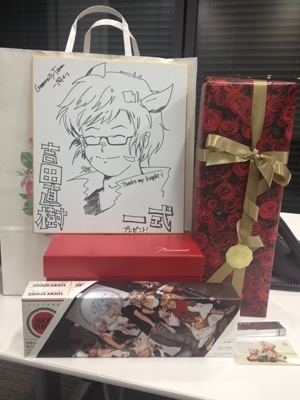 And he won't soon forget all the birthday wishes he got from his friends and followers on the Beta Forums, the Lodestone, and Twitter!
He expressed his appreciation last evening in a spur-of-the-moment post!

Uh... I don't... Is that what you......er... Hai?

Thank the Twelve for edit functionality! Greatest birthday present EVAR.
Happy 40th, Yoshi-P!
Fernehalwes