http://na.finalfantasyxiv.com/blog/post/313
Quote:
All's Well?
May 01, 2013
Hello all!
Fernehalwes here.
It looks like the last update from Project Manager M finally came in. It's a good thing, too, because I was beginning to worry a tad after reading about her (mis)adventures with the coin-operated sofa.
------
Hey Ferne!
Since this is the last post covering the Niconico Chokaigi 2, I suppose I should lay off the stories about my (grand) adventures with the coin-operated sofa and what-not and stick to the show. And what a show it was!
It being the project's first time to participate in the event, we were a little worried how well we would be received. Fortunately, the response from the attendees was fantastic. Add that to the thousands of kind and uplifting comments from fans all across Japan and around the world, and we left recharged and ready to get back to making the game even better!
I'd like to send out a personal thank you to everyone who participated, and here are a few final photos to show my gratitude:
▼The minion-themed stage wall (One of these things is not like the others♪)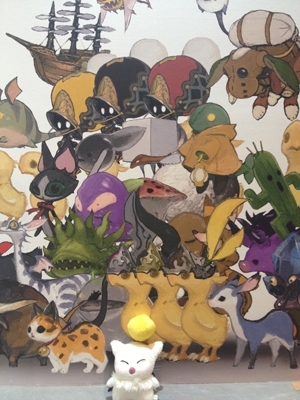 ▼Our lovely booth cos-players (One of these things just doesn't belong♪)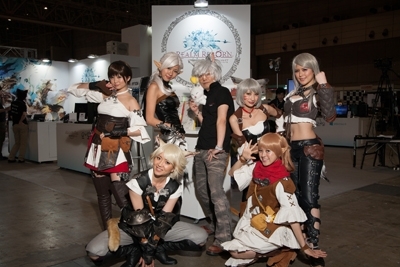 â–¼Our handsome male staff (/rowr)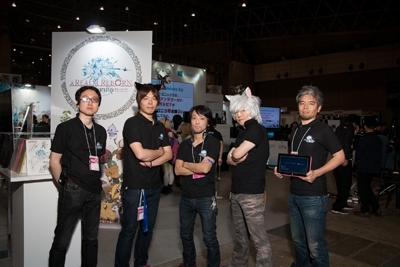 â–¼And YOU!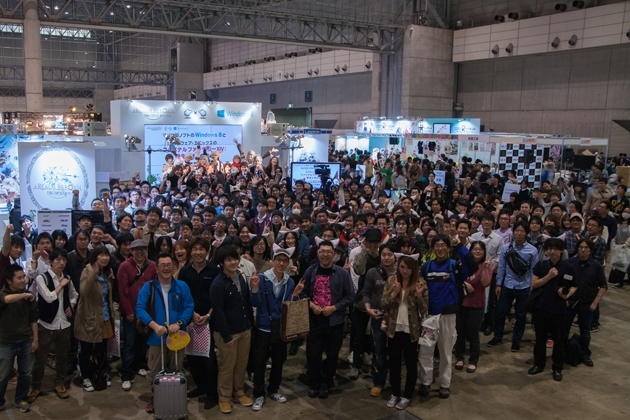 See you all again next year...!?
Project Manager M