Contained quite abit of interesting and exciting news. Hope its okay to post.. if not Wint don't hurt me! :x
http://www.dualshockers.com/2013/04/27/final-fantasy-xiv-a-realm-reborn-release-window-confirmed-for-the-summer-ps4-version-hinted-new-major-npc-revealed/
Quote:
Final Fantasy XIV: A Realm Reborn Release Window Confirmed for the Summer, PS4 Version Hinted, New Info Revealed
by Giuseppe Nelva Apr 27th 2013 2:20PM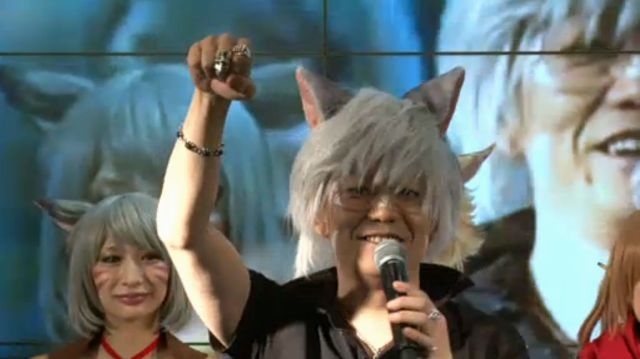 The Nico Nico Chokaigi 2 event is in full swing at the Makuhari Messe Tokyo and Square Enix is holding a large Final Fantasy XIV: A Realm Reborn stage event in collaboration with Windows 8.
During yesterday's part of the event livestreamed on Nico Nico quite a few interesting information were revealed as director and producer Naoki Yoshida (disguised as a white-haired miqo'te for the occasion) answered questions from the fans.
Here is a summary of the information that was shared (I may have missed something, but I think I got most of it):
• The game's release window has been confirmed for this summer simultaneously for PC and PS3.
• A release for the PS4 is very possible, as the team would like to reach an audience as wide as they can. A final decision will be taken when the time is right.
• There will be new music created by Nobuo Uematsu (Yoshida already confirmed this when
I recently interviewed him)
.
• There are plans to release the soundtrack. It may be part of the collector's edition.
• New TV commercials are in production for all the different markets: Japan, North America and Europe. They will debut in late May or early June.
• The current phase of the beta includes approximately 580,000 people, and many more will be added with phase 3.
• Yoshida can't say when beta phase 3 will start exactly, as it depends on Sony's certification of the PS3 client.
• The new Benchmark software that will include character creation is in development and will be released between phase 3 and phase 4.
• Square Enix is planning to release collectibles related to the game after launch.
• A new organization called "Clan of Dawn" (Akatsuki no Ketsumei) will play an important role in the story of the new game. A new primary NPC named Alfino is a member of the clan and will be voiced by
Shinnosuke Tachibana
(you can see the character's portrait below).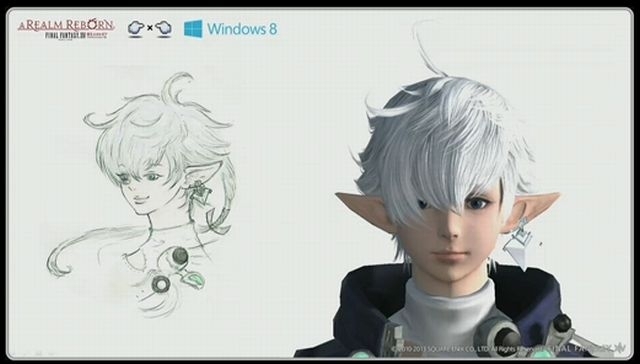 • Minifilia (a relevant character in the Ul'dah original storyline of Final Fantasy XIV, you can check my
story recap column
if you want to know who she is) will play a very relevant role in the storyline of A Realm Reborn.
• Thancred (again, you can check my
story recap column
to learn about him) will be voiced by
Yuichi Nakamura
a very popular voice actor in Japan that lent his vocals cords to many relevant characters like Alto Saotome in Macross Frontier and Cid Raines in Final Fantsy XIII.
• The final location of the Gold Saucer is still undecided.
• A smartphone companion app will be released allowing players to access character status, a database, their friend list and features related to the Free Company.
• The PvP Coliseum will be added during phase 4 of the beta, but all PvP points earned will be reset at release to be fair to those not participating to the beta test.
• Even those that didn't play the original Final Fantasy XIV will able to enjoy the story, that will be more similar to a classic Final Fantasy game.
• At the beginning there won't be Japanese-style costumes like Kimono, but when the visual style of the game will be solidified, adding different styles will be considered.
Edited, Apr 27th 2013 11:29pm by Szabo